Contact: Mark Lottis
Toll Free: 888-301-6480
Ph: 541-247-0217
Cell: 541-698-7720
Email: Info@5StarCharters.com
Fishing Schedule:
Winter Steelhead: December ~ March

Spring Salmon:
March ~ June

Fall Salmon:
July ~ October
Silver Salmon:
September ~ October
Ocean Bottom Fishing:
May ~ September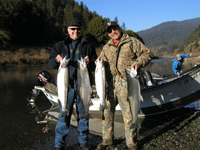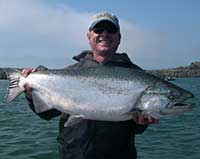 Five Star Charters
Gold Beach - Southern Oregon Coast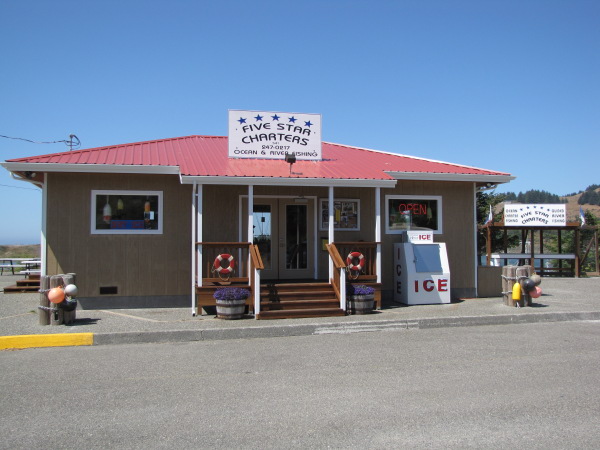 Ocean Charters and Guided River Fishing
Book your charter now!
---
ALERT ALERT: Fishermen Direct is not vacuum packing fish at this time. do not expect to have that done as in the past.
Five star Charters will fillet and bag the fish as we have always done. will advise if situation changes. thank you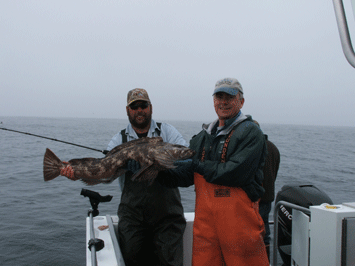 Five Star Charters is a family owned operation based in Gold Beach, Oregon. We offer ocean charter boat and guided river fishing services. The ocean and nearby rivers offer world class fishing many months of the year. Look at the fish schedule to see which types of fish we catch depending on the time of year. We have 4 river boats including 2 drift boats and 2 power boats as well as 2 ocean boats to fit your needs.
Depending on the type of fishing and the time of year our river boats can accommodate 2 to 4 people while our ocean boats hold 6. Our trips range from a 5 hr. bottom fish charter to a full day salmon, steelhead and other bottom fish charter. We offer a full range of tackle including lures, bait and fly gear. No experience needed. We take the novice to the expert fisherman. Try a combination package with bottom fish in the morning and a salmon bay troll trip in the afternoon. It's one of our most popular charters. We can organize and accommodate any size of group. Give us a call.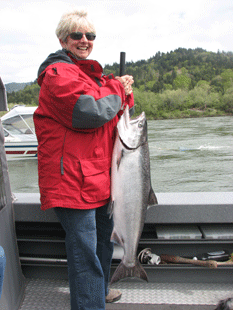 There are other great activities in the area to interest the non-fishers in the group. Gold Beach Attractions
Need help on accommodations or need more info just give us a call at
1-888-301-6480

---
CANCELLATION POLICY:
Cancellations by customers with less than thirty days notice and no shows at the dock by customers on the day of the fishing trip will be charged the full amount of the trip they have reserved. When you reserve a fishing tirp we do not book anyone else for that time slot. Our seasons and opportunities are very short and there are not large numbers of people to draw on to fill last minute cancellations. Please see the full
Cancellation Policy
for more details.
Contact: Mark Lottis
Toll Free: 888-301-6480
Ph: 541-247-0217
Port of Gold Beach / Gold Beach, OR 97444
Email: Info@5StarCharters.com



Five Star Charters is an equal opportunity recreation service provider and
operates under special use permit with the Rogue River-Siskiyou National Forest